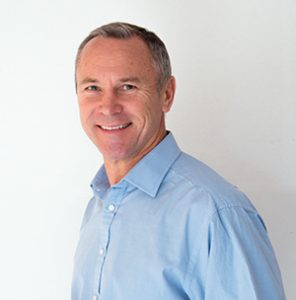 Paul is a Cambridge educated lawyer who for some 20 years was one of the leading commercial law barristers in the UK. Having first graduated from Oxford University in Mathematics, Paul developed a particular expertise and outstanding reputation in technical cases and other highly complex litigation. In his early career Paul was an officer in the Royal Navy for 3 years, based in Hong Kong and the Caribbean, and then jointly founded and worked as director of a successful financial forecasting services company, providing academic advisory services from Oxford University academics to the City of London financial sector.
From 1990 to 1993 Paul was a lecturer and then Assistant Head of the Law School at Kings College, London University – teaching, researching and publishing in civil and commercial law, and simultaneously completing barrister training at the Inns of Court School of Law in London.
From 1993 to 2012 Paul worked principally as a barrister and full time member of chambers at 4 New Square, Lincolns Inn, one of the premier commercial law barristers' chambers in London, specializing in construction & engineering, professional negligence and insurance disputes. During this period he also acted as developer and project manager in a number of central London property developments.
As a barrister at 4 New Square, Paul was consistently ranked in the Chambers and Partners and Legal 500 directories as a leading specialist in construction, engineering and professional negligence cases. He acted as advocate and lead advocate in numerous high profile litigation cases, arbitrations and adjudications, including for the successful contractor in the landmark decision of the House of Lords in McAlpine v Panatown (2000), and then in the associated McAlpine v UIPL multi party litigation until 2005. From 2006 to 2012 Paul acted for Shell and BP in the class action claims against them arising out of the catastrophic explosion in 2005 at the principal fuel storage depot for the London airports – the largest ever peace time explosion in Europe.
Paul acted for the successful contractor in a series of 5 adjudications in the protracted Wembley Stadium litigation with the Football Association, strategically bringing the dispute to an end, and more generally represented numerous contractors, sub-contractors owners and professionals in complex $10m+ adjudications arising out of UK hospital, hotel and other major commercial developments.
Arbitrations included representing a Russian oligarch in a lengthy and complex International Chamber of Commerce hearing in Geneva arising out of a major Moscow shopping center development, and for a UK government body in dispute with its professional team over the construction of a new London school.
From an early stage Paul developed a special interest in mediation, and mediated many complex multi-party disputes including major hospital development and construction cases and rail, energy and infrastructure disputes, as well as numerous prominent London shopping center and commercial developments.
Paul was also the co-author and co-editor of Jackson & Powell on Professional Negligence (Sweet & Maxwell), the leading practitioner publication in the UK on the liability of professionals and related indemnity insurance issues.
Paul moved to Kingston Ontario in 2011 but continued to practise part time from 4 New Square. Returning to full time professional life in 2017 Paul chose to work exclusively in alternative dispute resolution of commercial cases, to which he brings a unique level of expertise and experience, not only from his work as a highly accomplished trial lawyer, but also from adjudicating, arbitrating and mediating many such disputes, and from his experience outside the legal profession as a developer, project manager and company director in the financial sector.
Paul is available for appointment as mediator, arbitrator or adjudicator in Toronto, Ottawa, Trenton, Kingston and Brockville, as well as the rest of southern and eastern Ontario, and by arrangement he is also prepared to travel throughout Canada.